Somewhere along the way, you had to move. Moving for a person is just a piece of cake, but moving your things? Especially your office equipment? It's another story. Say your small business bloomed and you have to rent a bigger space for a better environment. In this case, you have to bring all the important stuff, of course, the queens of the office—the multifunction printer and copier machines. I know you might get tempted to ease the budget for the move, so trying it alone to move without professional help might be too tempting. However, this is not the case for office copy machines. It needs to be attended to by a skilled hand before it even gets worse or the machine gets damaged completely. 
Below are some tips you would want to heed when planning to move a copier machine:
If you do not have experience moving machines, especially bulky equipment like a copier, your best bet is to call a professional for help. It does not matter how much it could cost, the important thing is that it remains undamaged and safe up until the arrival to the destination. The moving services fees for a competent moving company are nothing compared to having to buy a new copy machine just because it broke along the moving, right?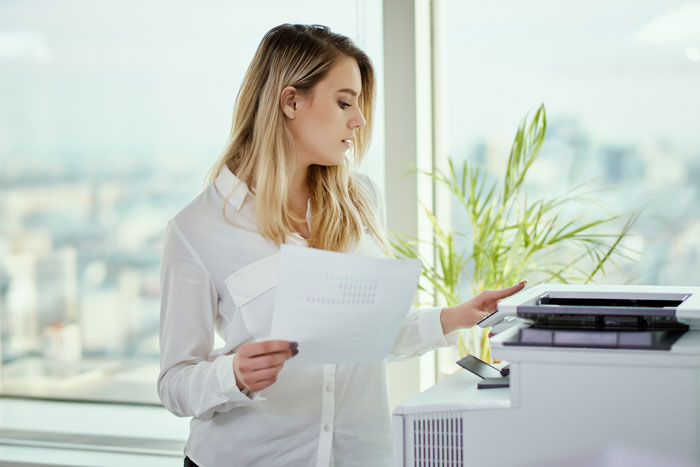 Remove all the movable parts. Here is just a simple step you will have to do in order to avoid any unnecessary hassle and mistakes. Before proceeding to prepare your copier with proper packaging materials, try to gently remove the movable parts which can easily break off during the moving. One simple trick to this is to make sure you take photographs of the complete set of copy machines while it is still on its full build so that you can return it back to its normal look after disassembling the removable parts. The photos could also be useful for insurance purposes if ever something happened during the transit of your machine. 
Remove the Toner from the machine. If you have a little bit of knowledge about copiers, you might have to do it yourself by putting out the toner canister and keeping it safe in a small plastic storage container. This is to secure the toner since it could be moved inside the copy machine and spill while on the move, this could not only cause damage on the machine but on the other materials in the truck as well. You can set it back up again once the machine is safely placed in its new office.
Carefully preparing the machine for the move. After you have removed the movable parts, the machine needs to be wrapped all around to protect it from bumps while in transit. You would want to start the bubble wrapping on the head top to the circumference until the bottom edge is all covered up. Fill the loose edges with packing tape and make sure you use thick cardboard pieces as a protective film starting from the top and all four sides to keep it from breaking off. 
Again, remember to always keep yourself assisted by a professional. Call the copier company and get them to assist you with the machines too vulnerable to move on your own. Or seek some commercial moving services just around the area to get you some of the hassles done fast. Taking extra care of your assets can get you a long way in business. Last but not the least, strictly not putting the copier machine on its side or else, the machine will be done for good.
If you plan to get copiers for your office in Fort Lauderdale, you can opt to buy copiers or lease copiers in Lauderdale. We can give you the option to get the copier that you want. You can contact our local copier leasing services department in your location.
If your Location is around Fort Lauderdale, you may call us at (954) 379-8408, our personnel for copier leasing in Fort Lauderdale will assist you. If you are also looking for copier repair services in Fort Lauderdale, you may contact our copier repair personnel at the same number.